21.04.2015
Eco-Certificate for our Ecotwine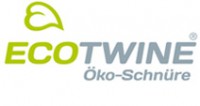 It is finished - our Ecotwine is listed in the resource list for organic farming in Germany.
More about here!
---
25.11.2014
Novelty for the coming season: 10er-Set ECO DEGRADE eco-pots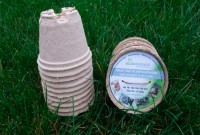 Product description:
attractive set of 10 Eco-pots Ø 12cm incl. cultivation notes for your customers
from native cellulose (origin thinnings and saw-wood residues)
contains no coconut, peat, plastic or PLA
Eco-pots can be planted in to the soil and depending on soil conditions and climate, this pot decomposes within a short time by itself - save yourself the removing of the pots before planting (repotting)
biodegradable - decompose in the soil within a few weeks without remains (depending on soil conditions and climate)
no plastic packaging - our set (as a whole) is compostable
For more information please refer to the info sheet set of 10 (PDF) under the rubric Eco-pots.
---
23.09.2014
Forthcoming enlargement of the product line Ecotwine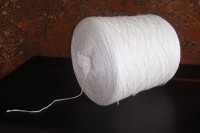 Starting in November 2014, our eco-string Ecotwine is available in the breaking strengths 300N (30kg) and 400N is (40kg). You can choose between the versions spool and 22er hook (with or without free fall). We will send you an individual offer according to your requirements.
Contact us
---